Taxi Cortina travels only in Mercedes.
Whether it's a pleasure trip, a wedding or a trip into the Belluno Dolomites — Unesco World Heritage, our resources provide cutting-edge technology, comfort and safety of the trip.
Thanks to all-wheel drive 4MATIC, we can travel in the most adverse weather conditions and on mountain roads.
Much attention is paid to the care, cleaning and maintenance of each vehicle, which must always be impeccable.
For children, we chose the best: Isofix , standard monitoring system that provides the safest and fastest way to properly install a child seat in the car without using seat belts.
AUTO MERCEDES
E 2.2  4MATIC
Max 4 passengers
All-wheel drive
Luxury light leather interior
Dual-zone automatic climate
Air Body Control suspension
Multi-devices Radio system
Vocal satellite navigation
Wireless power charger (NFC)
Isofix system for child seat attachment
Rear seats with raised integrated for children
Large trunk
VAN MERCEDES
VITO SHUTTLE 2.2 CDI 4MATIC
Max 8 passengers
All wheel drive
Leather interior
Seat adjustable in various positions
Ability to move and turn the rear seats to transform them into comfortable lounge
Dual-zone automatic climate
Radio with CD system
Vocal satellite navigation
Power charger for any type of phone (Samsung, Apple)
Tinted windows for maximum privacy
Tow bar
Large trunk
Trolley Novatecno Cargo 2000 with PVC cover to transport bulky luggage and bicycles
JEEP LAND ROVER
DEFENDER 2.5 T5 CDI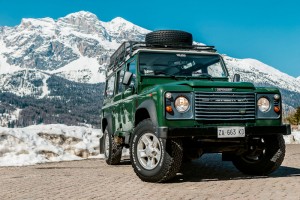 Max 8 passengers
All wheel drive
Radio with CD system
Power charger for any type of phone (Samsung, Apple)
Large basket / luggage rack on the roof for transport strollers, skis, backpacks, luggage, bicycles
Trolley
Trolley Novatecno Cargo 2000 with PVC cover to transport bulky luggage and bicycles